Family Trees for 2020

Personalized Family Trees are a cherished keepsake and can be updated as your family grows.
Birthstones are included and symbols to signify life events can be added. A proof is provided and
production time after proof approval is approximately 3-4 weeks. Additions can take up to 4 weeks.
Brochure Page 1
Brochure Page 2
Brochure Oval Style
Brochure Rectangle Style
We can update the below styles of McKinley Family Trees in-house, please call for more details.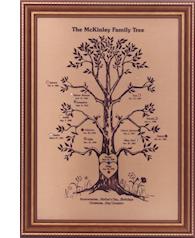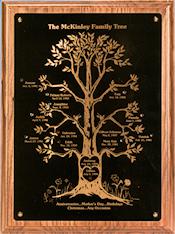 Updated Example